Imagine...
Finally feeling confident, connected, and in the joy of your own song!
Unblock the limits of your musical expression and discover how to:
Sing from your heart and soul (and experience freedom and liberation)

Begin right now regardless of previous musical support or training

Release your inner critic and allow your creativity to flow

Explore trance states through the power of drumming and affirmational chanting
Does any of this sound like you?
👉🏽 You love music and singing and want to finally learn how to sing and play an instrument at the same time.
👉🏽 You have no (or some) musical and rhythm training but know that you would improve if you did.
👉🏽 You want to sing in front of friends, around the campfire, in ceremonies or sacred spaces, or even professionally.
👉🏽 You have songs inside of you just waiting to come out!
👉🏽 You love the frame drum (or medicine drum) and want to learn how to play it better.
👉🏽 You want a community of like-minded individuals on the same music path as you.
👉🏽 You want to finally feel confident in sharing your voice, music, and drumming!
Does any of this sound like you too?
👉🏽 Someone told you you're tone deaf, and you believed it...
👉🏽 You think that singing is "just not for you."
👉🏽 You don't think you could *actually* call yourself a musician.
👉🏽 You took some lessons once, and gave up, even though you *really* want to sing well.
👉🏽 You want to learn rhythm, voice, and songwriting but don't know where to start.
👉🏽 You want to work with someone who understands music to be healing and powerful!
Your solution to singing and drumming confidently is here!
The
Drum and Song Academy
is for You!

Decide to say YES to your song,
your voice,
your creative expression,
your ability to connect to yourself,
and connect to a higher consciousness,
through the power of drumming and singing!
⭐️ So that you can feel confident singing and playing in front of others. 
⭐️ So that you can share in ceremonial or healing spaces. 
⭐️ So that you can have an empowered relationship to music and drumming that feels joyful and rejuvenating!
⭐️ So that you can harness the power of singing and drumming to connect deeper to yourself, the earth, and Spirit. 
So, are YOU ready to fill your world with music?
JOIN DRUM AND SONG ACADEMY HERE!
My name is Larisa Gosla
and I am an international recording and touring musician with years of expertise singing, songwriting, performing, and offering vocal and music programs for people just like YOU to finally step deeper into their musical and creative path. I believe that singing is our birthright and that we are more happy as human beings when we let ourselves express through the power of music. My journey has taken me from performing for thousands of people all around the world, to studying hypnotherapy and sound healing, and to humbly sitting and sharing music in plant medicine ceremonies. My combination of experience, skill, and expertise is here to take you to your next creative levels!
As you may already know, singing and drumming has been around since we were a very indigenous species! We have used it to pray, to unite, to connect to a power greater than us, to harmonize, to grieve, to celebrate, and so much more! And your voice, your song, your chanting, is unique to you!
DRUM AND SONG ACADEMY
9 Week Program
What you will be learning:
9 Weekly Recorded Modules + Live Calls  
Technique & Rhythm Training
  Basic Rhythms to Intermediate/Advanced Techniques  
 SOLKATTU Framedrum Technique, so you can pull out more tones and textures with your drum
 4 beat rhythms
 5 beat rhythms
 Egyptian Rhythms
 Greek 7 beat rhythms
Medicine Music Covers
  Medicine Music Covers 
 Mother, I Feel You (original by Windsong Martin)
  Strong Winds
 Grandmother's Song (original by Sandy Vaughn)
 The River is Flowing
 Burn Fire, Burn Bright 
Songwriting
  How to write your own song! 
 Fuel your unique expression and feel the power of singing a song composed by you!
  Learn how to express your unique story of experience into powerful and heart-felt song.
Rhythm Training
  How to sing and play at the same time! 
 Train your neuropath ways! Gain confidence & strength in singing and playing together by training your brain and body.
  Worksheets to write your own solkattu, rhythms, and songs!
The Vocal Library
3 months of weekly technical singing training that supports you in taking your voice to the next level, so you can be the confident singer who is totally in love with your voice and truly TRUST your voice to sing the way you want it to!
Includes:
12 weeks of singing training from beginning to advanced techniques
Exercises that EVERY professional singer trains with
Tools and tricks for great breathe support
Over 28 exercises and professional piano backing tracks to sing with
Easy to understand examples in audio and video format
Lifetime access so you can always have it in your pocket to plug, play, and practice!
Meet Our Guest Facilitators & Team!
Kalunyahawi Traveler
Kalunyahawi Traveler is a Mixed Native American and a Traditional Native Guide to Spirit. She is a Seer and uses her gifts to guide with Spirit Walks, healings, house & land blessings, animal and spirit communication, dream interpretation, psychic investigation, shadow work, and past life regression work. She is also a writer and a singer. 
Kalunyahawi will be offering a live call on remembering the music of Ina Maka (Lakota for Mother Earth.) She will be speaking about the lineage of the drum from her background and teaching a few Native songs, so that you can be in an empowered relationship with this beautiful and ancient connection that comes from native traditions!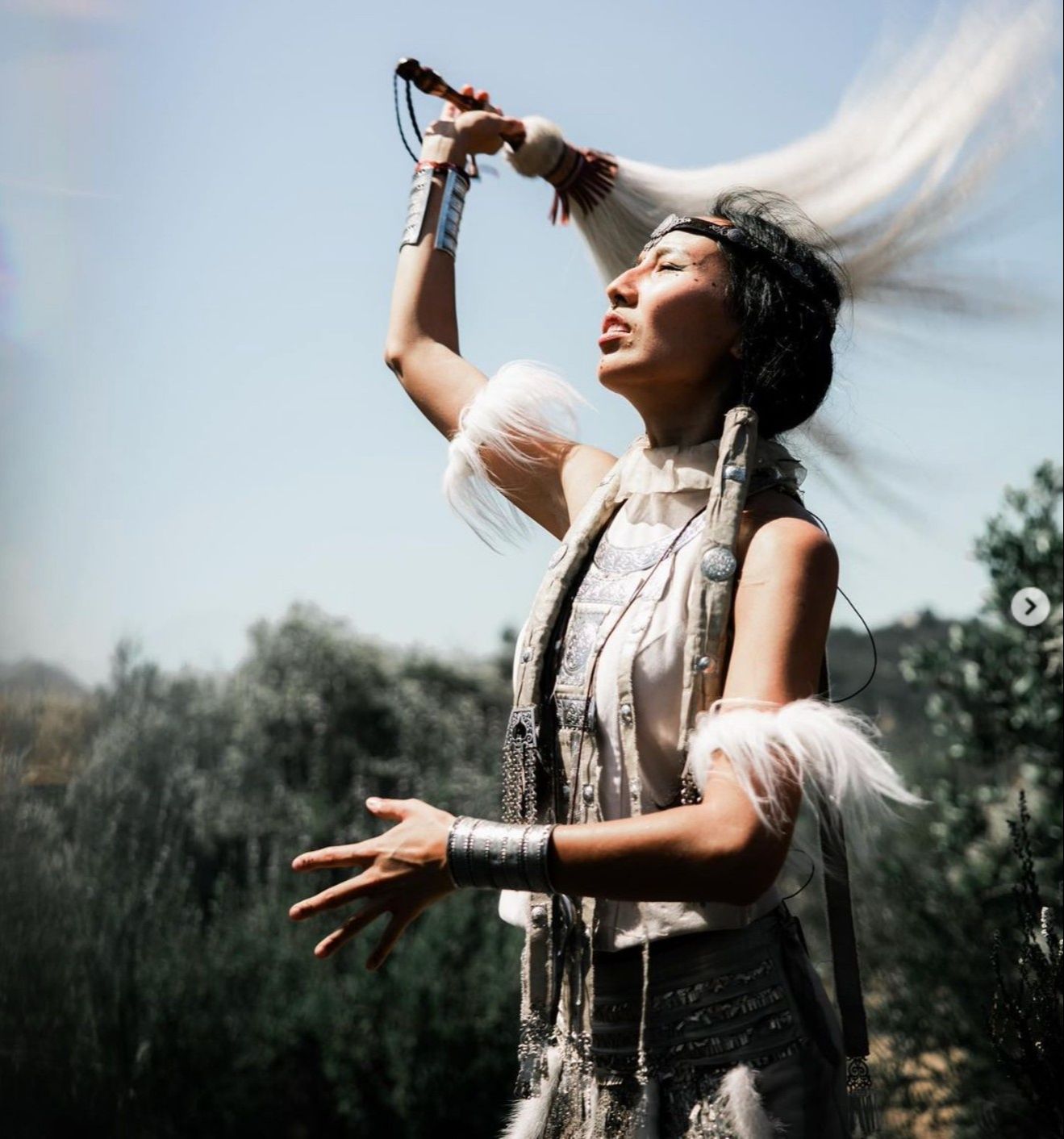 Snow Raven
Snow Raven was born in one of the most remote and cold inhabited places in the world - the Republic of Sakha - Yakutia (arctic Siberia). She was three years old when she started to learn the language of birds and animals. Her voice takes its breath from traditional Sakha culture and is truly an instrument. She is the creator of "arctic beatbox" - the reindeer breath and "Neoshamanic Healing" ceremonies, founder of OLOX records, and Kut-Sür: Temple of Shamanism and Science. She will be teaching a module on ancient vocal techniques (toyuk, ohuokhai, tanalai) of Sakha people from Arctic Siberia!
Alyssa Fischer
Professional Musician/Vocalist 
Alyssa was born and raised in Juneau, Alaska. She started playing piano at age six and began singing at 12 and, with her parents' and grandmother's encouragement and financial commitment, took lessons, attended specialized workshops, and private lessons until she was 18. Growing up in Juneau, Alyssa's teachers provided opportunities for growth through numerous recitals, live performing events, vocal ensembles, chamber choir, and hours of mentorship. Alyssa enjoys playing many types of music and can be found at musical workshops, festivals, or performing all over Alaska.
Recently, Alyssa started her own business, Full Moon Arts, and received a certification through Larisa Gosla's Vocal Resonance Method. This certification has been a fundamental part of Alyssa's education curriculum and resonates deeply with her.
Alyssa is excited to share her knowledge and love of music with others through Larisa's programs.
lyssa lives on Prince of Wales Island, Alaska, with her partner Liam, their two children Evaline and Ender.
Bonus #1
Lifetime Access!


  Lifetime Access to Drum and Song Academy, 9 Recorded Modules
  Lifetime Access to The Vocal Library 
So you can continuously come back and refine your skills!
Bonus #2
Private Community Portal!


  Gain access to our members only online area!
For connection, accountability, and singing shares!
Live Weekly Call Schedule 
Tuesday's
11am or 7pm CST
Here are previous students singing the praises of Drum & Song Academy!
Brielle Davis
"I committed to Larisa's Vocal Resonance Program and it was one of the best gifts I could have given myself. I sang a lot as a child, due to traumas I'm sure so many of you can relate to, I stopped. I muted myself for over 15 years to hide my gifts, to keep them safe. When I was ready to come back to my voice Larisa came into my world & together we decided that her program would be amazing for me! Larisa's energy is so safe, nurturing and authentic! I feel like I can share all of my most sacred gifts with her and they will not only be fully received, but kept safe and truly honored. I feel so seen by this magnificent woman and because of that I was able to open up and surrender to this process of coming back to myself. I am now writing music, drumming and really using my voice as a modality of healing for myself. It was an absolute joy to sing with her and with my group. I'm honestly sad it is over! When signing up, part of me questioned whether or not I would feel the connection I was desiring because the group modules were online. Those fears melted away. I don't think there was one call where I didn't leave feeling inspired, emotionally moved or in utter excitement over all the work my group and I were moving through. I mean we moved through some deep stuff together! Larisa has supported my blossoming so gracefully. I sing my prayers every morning now, I write music and I let my emotions flow through me in the form of song...heart song. I am so deeply grateful for these beautiful months we have spent together. Thank you Larisa!"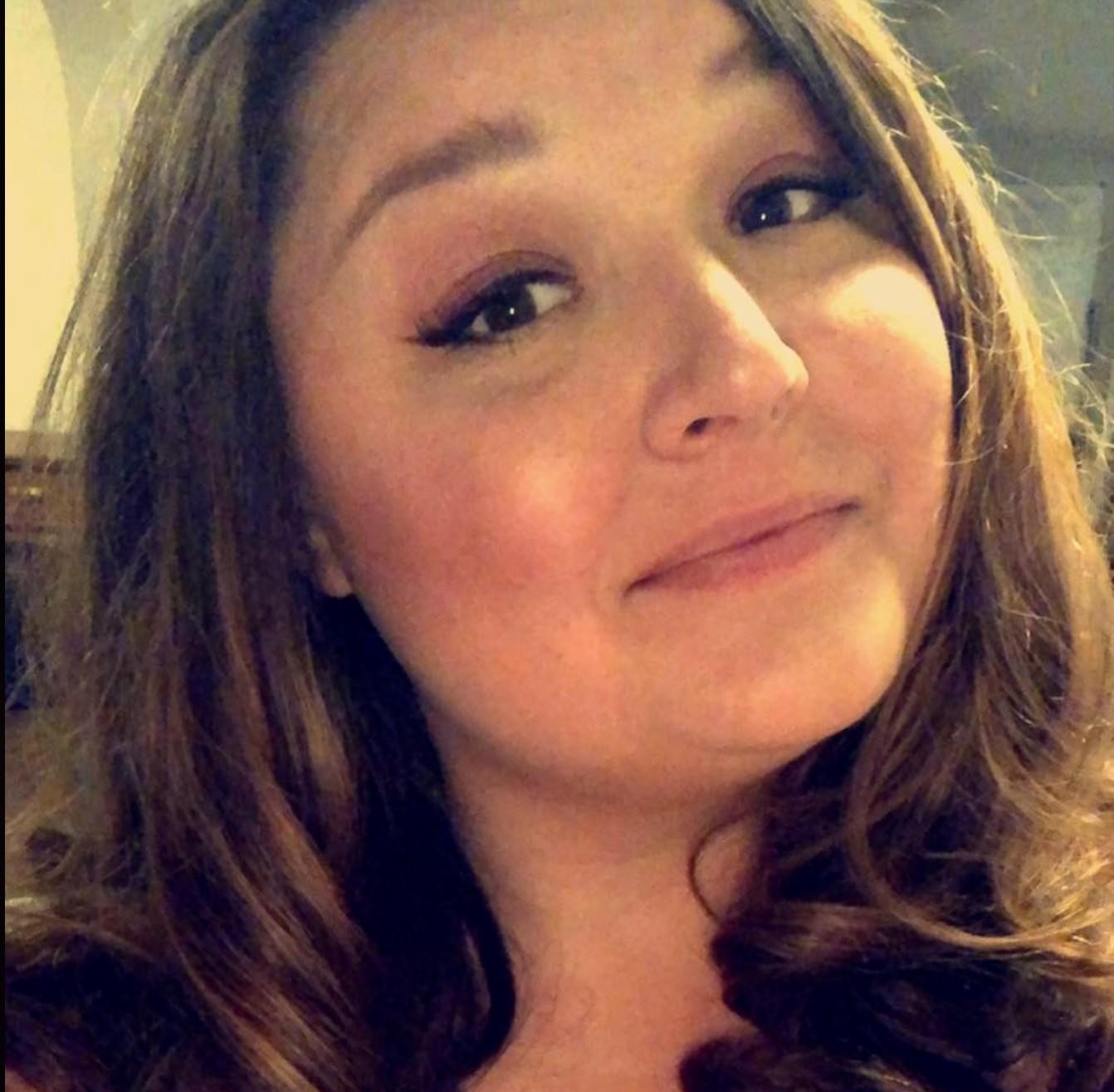 Sara Jane Shinyflower
"Studying drum & song with Larisa has been liberating and exhilarating. It feels like a reclamation of something very ancient, on a Soul level for me. It has helped me to open more to my intuitive abilities and gain more confidence in my voice. Larisa is an absolute badass priestess, who knows how to hold safe & supportive space for individuals and groups. When you study with her, it's about so much more than the technique or the how-to. It's about coming more into alignment with your Soulful Self and the medicine that wants to come through you and your voice.
xo SJ"
This program's entry level membership is valued over $4,444! 
You can sign up for a fraction of that price!
*Payment Plans also Included*
Join Drum and Song Academy Today!
(2 Options)
What happens after I sign up? 
Once you join, you'll receive a welcome and confirmation email with all of the details you need to know to get you set up and plugged into our amazing community! 
I'm so excited for you to join me, this program, and this amazing community!!
This is FOR YOU if:
✔︎ You're so ready to feel confident singing in front of others (and yourself!)
✔︎ Singing and music feels SO GOOD in your heart, spirit, and body (regardless of your training) 
✔︎ You understand that investing in your musical expansion will support other areas of your life. 
✔︎ You're ready to START NOW regardless of previous experience. 
✔︎You want technical vocal training and 1:1 feedback and support. 
This is NOT for you if:
✔︎ You don't want to learn how to play the frame drum.
✔︎ You don't want rhythm skills.
✔︎ You don't believe in the power of music. 
✔︎ You don't enjoy singing.
✔︎You're not willing to invest in your growth and expansion.
Frequently Asked Questions
Do I need to have experience singing to do this course?
What's the weekly time committment?
What's your refund policy?
Will you be offering this course again?
What time are the live calls scheduled?
What if I can't make any of the live calls?
Do you offer payment plans?
Lynn Roeder
Hi I'm Lynn and I love to drum and sing!!
It gives me great joy to share my soul inspired gifts of the voice and creative expression. 
I was born to be a guide and a teacher!
I am a channel of sacred song, a sound alchemist, and a certified guide of Larisa's "The Vocal Resonance Method." 
I've been singing since I was a little girl; writing songs and creating music on a variety of instruments.
But I might love drumming and singing most of all because they lend themselves as medicine for ourselves, the earth, and the universe!!! 
See you soon!!!
Let's continue the ancient traditions of women as drummers!! 
Let's sing in love for our voices!!!
Together we rise!! 
Together we raise the frequencies of Heaven on Mother Earth
Ashley Maina
Ashley Maina is a seasoned holistic health & transformational coach and experienced yoga teacher.  She is an alumni of the Drum & Song Academy as well as the Vocal Resonance Method and finds so much joy in these practices. She lives in Southern NH with her husband and two boys.